California sues over Census
citizenship question
(CNN) — Progressives, states and civil rights advocates are preparing a flurry of legal challenges to the Trump administration's decision to add a question about citizenship to the next census, saying the move will penalize immigrants and threaten civil rights.
The late Monday move from the Commerce Department, which it said came in response a request by the Justice Department, would restore a question about citizenship that has not appeared on the census since the 1950s. The administration said the data was necessary to enforce the 1965 Voting Rights Act.
The state of California immediately challenged the plan in federal court.
California Attorney General Xavier Becerra and Secretary of State Alex Padilla trashed the move as anti-immigrant.
"The citizenship question is the latest attempt by President Trump to stoke the fires of anti-immigrant hostility," Padilla said in a statement. "Now, in one fell swoop, the US Commerce Department has ignored its own protocols and years of preparation in a concerted effort to suppress a fair and accurate census count from our diverse communities. The administration's claim that it is simply seeking to protect voting rights is not only laughable, but contemptible."
Former Obama administration Attorney General Eric Holder also blasted the move and said his organization, which focuses on voting enfranchisement and redistricting, would also pursue litigation against what he called an "irresponsible decision."
Holder said contrary to the rationale presented by the Justice Department, he and other modern-era attorneys general were "perfectly" able to handle those legal matters without such a question on the Census.
"The addition of a citizenship question to the census questionnaire is a direct attack on our representative democracy," Holder said in a statement. "Make no mistake — this decision is motivated purely by politics. In deciding to add this question without even testing its effects, the administration is departing from decades of census policy and ignoring the warnings of census experts."
Critics of the move say that including such a question on a government survey will scare non-citizens and vulnerable immigrant communities into under-reporting. By undercounting these populations, they argue, there will be a major impact that follows on voting and federal funds.
Because the once-a-decade census is used to determine congressional and political districts and to dole out federal resources, an undercount in heavily immigrant areas could substantially impact certain states and major cities and potentially their representation at the federal level.
The question has not been on the full census since the 1950s, but does appear on the yearly American Community Survey administered by the Census Bureau to give a fuller picture of life in America and the population.
The Commerce Department said the decision came after a "thorough review" of the request from the Justice Department. The priority, Commerce said, was "obtaining complete and accurate data."
"Having citizenship data at the census block level will permit more effective enforcement of the VRA, and Secretary Ross determined that obtaining complete and accurate information to meet this legitimate government purpose outweighed the limited potential adverse impacts," the statement said.
Becerra and his state have been central to virtually every legal challenge of the Trump administration on issues ranging from immigration, to the environment, to health care. The Justice Department has also sued California over its so-called sanctuary policies to protect immigrants.
More challenges could soon follow.
Wendy Weiser, director of the Brennan Center's Democracy Program, a nonprofit that works on issues of justice and civil rights, said the question had no place in the Census.
"Our Constitution requires a complete and accurate count of everyone living in the country, no matter her or his citizenship status. The administration's decision to add a citizenship question is at best a dramatic misstep, and at worst a politically-motivated move that will undermine a fair and accurate census," Weiser said. "This question is a dangerous move that could lead to a serious skewing of the final census results, which would have a deleterious effect on our system of representative democracy. We urge the administration to reconsider."
Credit: CNN
Accurate 2020 Census count facing obstacles
LOS ANGELES — Participation in the 2020 Census will play a critical role in guiding the distribution of billions of dollars in annual federal spendingome community leaders are acting now to encourage as many people as possible to take part, because budget limits and modernization efforts may create problems for respondents as well as information collectors in 2020.
"I am, personally, worried that there's not going to be enough dollars for the partnership, multilingual media and outreach that needs to be done for our hard-to-count communities," California Census Coordinator and chair for the committee advising the Census Bureau on race and ethnicity, Ditas Kitague, told the INQUIRER.net following a panel discussion in Los Angeles hosted by New America Media on Friday, October 6.
Privacy worries
Aside from language barriers, Kitague shared anecdotal reports of growing privacy concerns fueling apprehensions about census participation. Ironically, she noted that some people freely divulge more about themselves via social media than they would on a census form.
In light of the executive branch's hardline stance on immigration, immigrant communities may be especially hesitant to hand personal information over to the government, according to Stewart Kwoh, president and executive director of the nonprofit Asian Americans Advancing Justice – Los Angeles (AAAJ-LA),
"A number of immigrants, particularly undocumented ones, really are afraid of government, so to have them fill out census information is not easy," said Kwoh during a phone call with the INQUIRER on Thursday, October 12. "I think r community leaders and legal experts need to provide confidence and vital information."
Data can't be used vs. respondents
Kwoh and Kitague pointed out that federal law prohibits private data collected by the Census Bureau from being published or used in legal proceedings against respondents. Kwoh added that groups like AAAJ-LA would be prepared to challenge any unfair use of census information against immigrant communities.
Census-based data derived from people's responses will be used to direct several hundred billion dollars in federal spending.
"It affects the schools, hospitals, the road repairs that you get," said Kitague. "These are real impacts on your community."
The George Washington Institute of Public Policy (GWIPP) reports that in 2015, the distribution of nearly $312 billion to Medicaid and over $64 billion to Medicare relied on census-derived data.
Decisions based on census information also guided the allocation and use of almost $13 billion in Title I education grants, $11 billion in special education programs and $8 billion in funding for Head Start programs for children under 5.
Key in redistricting
Census data are also essential to the redistricting process, which decides how many congressional seats each state gets.
An accurate snapshot of the American population may be especially valuable in the face of shifting national demographics.
The Pew Research Center (PRC) reports that the Asian American and Pacific Islander population grew by 72% between 2000 and 2015, exhibiting the highest growth rate among major ethnic groups in the country.
Meanwhile, Latino communities have been growing steadily for several decades and are projected to make up 24% of the U.S. population by 2065.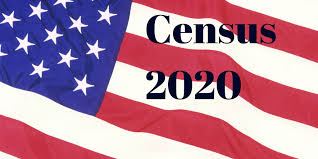 In addition, the PRC predicts that the working-age population in the United States would shrink without future immigration.

Far-reaching ramifications
If those changes remain consistent in 2020 Census data, it could have far reaching ramifications for immigrant communities, according to Kitague and others conducting outreach for census participation.
"If we do get an accurate count, it will probably show that the AAPI community is growing," said Kitague.  "Not getting the AAPI community to respond accurately [means] we can lose political representation."
People working to promote an accurate census are cautiously optimistic that they will be able to overcome a number of obstacles. However, the U.S. Census Bureau (USCB) is confronted by cost constraints, uncertainties surrounding untested tools and a leadership vacuum at the top of the organization as it prepares for 2020.

Cost worries
On Thursday, October 12, U.S. Commerce Secretary Wilbur Ross reportedly told members of the U.S. House Committee on Oversight and Government Reform that the Census would cost $15 billion, 25 percent more than what had been initially predicted by the USCB. He asked Congress for an additional $3.3 billion in "urgently needed" funding.
Budget restrictions have already delayed testing for paperless collection methods and other updates intended to save the Bureau money and reach more people.
Meanwhile, in California, preparations for census support operations are lagging behind a state recommended timeline, according to the Manager of Political Voice for the advocacy group Advancement Project California (APCA), Dr. John Dobard. However, he said that outreach efforts are in better shape now than they had been leading up to the 2000 and 2010 census.
"Compared to what's been done in the past, the state is early. But, based on the recommended timeline from the California Complete Count Committee in 2010, the state is behind," said Dobard on Friday, October 6. "We're not where we ideally should be, but there is still time to do things right."