This article illustrates what school data should look like. Note the inclusion of multiracial students. 
State school profiles now include more data: 'These measures help align us with our district goals'
New measures added to a state education report offer a deeper look at discipline, postsecondary readiness and progress toward state and federal goals at Iowa's public schools.
The Iowa School Performance Profiles, an online tool showing how public schools performed on required measures, was introduced in December to meet federal and state requirements. It was expanded in May to include additional metrics.
Vickie Murillo, superintendent of Council Bluffs Community School District, welcomed the addition of new areas.
"By reviewing many different measures, our community has the opportunity to see the progress our schools are making," she said. "While no single data point can tell the story of the impact our teachers have on our students, these measures help us align our district goals to ensure continuous improvement."
Most of the data is from the 2017-18 school year, while other years are indicated for some.
Progress on state goals includes student performance and interim progress toward meeting state long-term goals for academic achievement, graduation rates and English language proficiency set forth in the state's plan.
Progress on state goals (selected grades)
CB All: 62.77%; next target 77%; long-term goal 78.5%
LC All: 73.68%; next target 77%; long-term goal 78.5%
CB African American: 45%; next target 51%; long-term goal 54%
LC African American: N.A.
CB Hispanic: 52.53%; target 62.9%; goal 65.9%
LC Hispanic: 56.25%; target 62.9%; goal 65.9%
CB Multiracial: 56.52%; target 72.4%; goal 75.4%
LC Multiracial: 69.23; target 72.4%; goal 75.4%
CB White: 65.98%; target 81.6%; goal 83.1%
LC White: 75.51%; target 81.6%; goal 83.1%
Mathematics — third grade:
CB All: 66.08%; target 79.7%; goal 81.2%
LC All: 67.11%; target 79.7%; goal 81.2%
CB African American: 55%; target 51.4%; goal 54.4%
LC African American: N.A.
CB Hispanic: 52.48%; target 68.5%; goal 71.5%
LC Hispanic: 31.25%; target 68.5%; goal 71.5%
CB Multiracial: 56.52%; target 73.8%; goal 76.8%
LC Multiracial: 61.54%; target 73.8%; goal 76.8%
CB White: 69.74%; target 84.2%; goal 85.7%
LC White: 70.92%; target 84.2%; goal 85.7%
CB All: 60.73%; target 78.9%; goal 80.4%
New York Times uses "Multiracial"
The New York Times published an analysis on August 24 titled, "Even With Affirmative Action, Blacks and Hispanics Are More Underrepresented at Top Colleges Than 35 Years Ago." They made their affirmative action arguments based on the results. We are very glad that the Times used the term "Multiracial" when describing students who utilized either a multiracial classification or check two or more races.
One of the goals of Project RACE since the 1990s has been to work with schools, companies, medical institutions, and other data users to utilize the correct and respectful terminology of "multiracial" on forms that require people to indicate their race(s). The ability to check more than one race was not regulated by the US Department of Education until 2008. We have worked with many educational levels, companies like Apple and Estee Lauder, and large and small medical institutions, including health insurance companies, to use the proper terminology. We have been successful.
The article and accompanying analysis pointed out that "A category for multiracial students, introduced in 2008, has slightly reduced the share of black students." However, they do not reveal how they came to that conclusion. Data from Pew Research, the Census Bureau, and other data users do not come to that same conclusion. Most people who now are able to indicate their entire heritage used to, by and large, use the "Other" category.
The multiracial population is rapidly growing. Ten years ago it was common to see multiracial numbers below three percent. Now, it is not uncommon to see upwards of six percent. An example they gave was for Harvard University, where the breakdown is White 47%, Asian 24%, Hispanic 13%, Black 8%, and Multiracial 7%. For UCLA, the breakdown is Asian 35%, White 31%, Hispanic 24%, Multiracial 6%, and Black 3%. Vassar College had 64% White, 13% Asian, Hispanic 13%, Multiracial 7% and Black 4%.
The multiracial population should always be included on forms that require racial and ethnic identity. We have come a long way, but Project RACE will continue to monitor and take corrective action where data is utilized in any way.
Susan Graham
Why You Should Care
by Susan Graham
If you don't know what a "data dump" is, you should because Don and his people are dumping our important data at record rates and the result is that we, the public, will have no idea what the truths are. Without data, we just don't know where we stand. They can say what they will and make up their lies and half-truths and we have no data to fight them with.
For example, since Don has moved in, The White House removed data from its portal of searchable federal data. The site previously included data on everything from budgets to climate change to LGBT issues. It now displays a message telling people to: "Check back soon for new data." If that doesn't piss you off, consider this: Some USDA data on animal testing, puppy mill cruelty and company audits has been completely removed since Trump's inauguration.
As most of you know, I deal with the U. S. Census Bureau and the Office of Management and Budget (OMB). For almost 30 years, my email box has been crammed daily with information from them, including how the public can best weigh-in on all kinds of issues and Presidential moves. Now, since Don, what came daily (including weekends) is now there barely three times a week. I've emailed government people I've had almost immediate turnaround from for years, and not received responses at all. I think they are all very afraid and we should be, too.
Wow, I'd add that a "major adjustment" in 1997 was the ability to check more than one race on the U.S. Census! -Susan
Are There Really Just Five Racial Groups?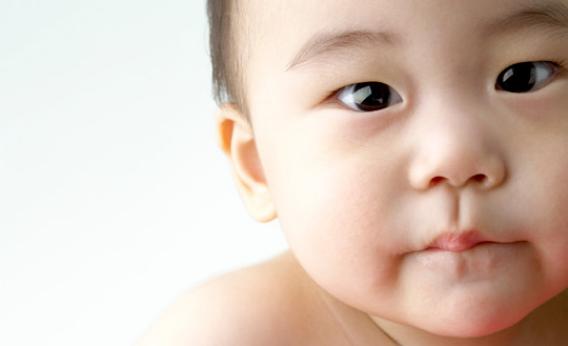 For the first time in history, more than half of American children under the age of 1 are members of a minority group, according to figures released Wednesday by the Census Bureau. Everyone is familiar with the federal government's classification of race and ethnicity—white, black or African-American, Hispanic, Asian, American Indian or Alaska Native, and Native Hawaiian or other Pacific Islander. Why did we settle on these particular groupings?
Because they track discrimination. Officials from the Office of Management and Budget, which is responsible for maintaining the nation's racial-classification system, have always admitted that the categories have no scientific or anthropological basis. They were designed in the 1970s to help track compliance with civil rights laws, and are meant to identify groups that are vulnerable to discrimination. There are other considerations, as well. The geographic nature of the categories—aside from Hispanic, which has always been the most nebulous because of its linguistic basis—are supposed to make it reasonably easy for Americans to identify their own backgrounds. Individual federal agencies may choose to split up the OMB categories for more detailed data. The Census Bureau, for example, breaks "Asian" into several subgroups, such as Asian Indian, Chinese, and Filipino.
Our modern racial-classification system is far from the first in U.S. history. The federal government asked about race indirectly (are you a slave or a free man?) in the inaugural census from 1790—although more for the purposes of the "Three-Fifths Compromise" than to prevent discrimination. In addition, early American law limited citizenship to whites, so the census had to distinguish between whites and everyone else. (African-Americans became eligible for citizenship in 1868, Native Americans in 1924, and Asian-Americans in 1954.) As people of different backgrounds intermarried and interbred, the government's attempts to delineate people by race became increasingly tortured. For example, the 1890 census categories were white, black, mulatto, quadroon, octoroon, Chinese, Japanese, and Indian. (Census takers carried detailed instructions on how to explain the groupings.) Race categories continued to vary for most of the 20th century. The 1920 census listed the races as "White, Black, Mulatto, Indian, Chinese, Japanese, Filipino, Hindu, Korean, and Other." The 1960 census used different terminology, listing "White, Negro, American Indian, Japanese, Chinese, Filipino, and Other."
When the OMB set up its first government wide racial-classification system in 1977, just four major races (American Indian or Alaskan Native, Asian or Pacific Islander, black, and white) and two ethnicities (Hispanic and non-Hispanic) were included. Anthropologists criticized the new plan for its arbitrary distinction between race and ethnicity, and advocated lumping Hispanic in with the rest. Some activists urged OMB to change Hispanic to Latino. Many argued over the proper placement of people of Hawaiian, Alaskan, and Asian Indian origin. And lots of racial and ethnic groups clamored to have their own separate category, including Arabs, German Americans, and Cape Verdeans. (In earlier times, minority groups had fought against separate racial classification on the census.) Despite these complaints, the categories have changed very little in 35 years. The only major adjustment came in 1997, when OMB permitted respondents to choose more than one race, changed "Black" to "Black or African American," and moved Pacific Islanders from the Asian category to a new one that also included native Hawaiians.
Source: Slate
While it could be coincidence, this got us to thinking if she was shown the advertisement because she has an Asian name and Facebook knows she is married to me. And have they figured out we have one child? Do they know we own our home too?
Was this advertisement a result of big data crunching of Facebook demographics to find a small slice of Americans? Maybe. Maybe not.
One Or the Other? No, Both.
In my experience, it is rare to see mixed-race families in advertising. It seems that advertisers are so focused on traditional demographics, that they don't realize the changing nature of America.
Because America is such a politically correct place, advertisers focus on getting the right numbers of white, black, Hispanic, and Asian faces in their ads. But they forget about the interesting combinations of those races that are part of American culture today.
The President of the United States is multiracial. Yet nearly all commentators describe Barack Obama as "black" or "African American." It is very rare to hear him described as Multiracial. And I've never, ever heard President Obama described as "white" or "Caucasian" even though he is half white. Yet is that definition any more wrong than identifying him as black?
I've had some interesting discussions with our daughter about the various forms she's had to fill out for things like a drivers license, university applications, job and internship applications, and the like. Some force her to check either "Caucasian" or "Asian." In this case she chooses "other." Sometimes forms allow for multiple check boxes for race, so she will check both "Caucasian" and "Asian." Other forms have given her the option to select "mixed race."
Because of citizen requests, the 2000 US Census for the first time allowed US residents to identify as multiracial by checking more than one ethnicity. According to the 2010 US Census, 9 million people or 2.9 percent of the population identifies themselves as mixed race.
Multiracial Americans are the least marketed to group there is. Which is why I was so interested in that LendingTree ad.
By the way, I'm imagining a world 250 years from now when racial distinctions will be looked upon as quaint because there will be so many people who are mixed.
Micro Targeting With Big Data

The promise of big data is that advertisers can identify a micro target of a population and create content that is designed especially for them.
This ability rewards marketers who understand that buyers can't be split according to the old rules of race, gender, age, and income.
Read more at http://www.business2community.com/big-data/micro-targeting-big-data-0787604#eDKU6gpVpmY3UsbK.99
New Data Demands in Calif. Seen as Onerous by Districts
To satisfy demands of California's state K-12 database and a brand-new system for education finance, the state has asked many schools for data on each individual student, including a count of those who qualify as low-income based on their eligibility for federally subsidized meals.
But this fundamental shift in how California handles student information has caused consternation and confusion among many districts serving large populations of needy students. It also highlights the disparities that can emerge between the high-profile components of new laws and the regulations governing those laws.
A stronger focus on student data has arisen in a wide variety of state policies. Colorado, for example, passed a $950 million increase for schools this year (pending voter approval in November) that requires more frequent, accurate counts of school attendance, as well as more transparent information about how the new money is spent.
California's education department says it is working diligently to respond to districts' concerns and recognizes the challenge of new data requirements and the impact of the state's new "local-control funding formula" (LCFF), which was approved by lawmakers in June and is being phased in over seven years. But uncertainty remains about exactly how districts will respond.
"Any time that you're switching the amounts or types of data that districts have to collect, it's going to be challenging for them," said Brennan McMahon, a senior associate at the Washington-based Data Quality Campaign, which advocates for more effective use of K-12 data by states.
More Money, More Info
California first notified districts in May about a new requirement from the state's longitudinal data system, known as CALPADS, that students be individually identified in the database for various purposes, including their eligibility for free or reduced-price meals, or FARMS, and their disaggregation by subgroups used under the federal No Child Left Behind Act, said Erin Gabel, the government affairs director for the California department.
The subsequent passage of the new funding formula this year (with the support of Democratic Gov. Jerry Brown) also required districts to direct more individual information on students into CALPADS. Under that formula, in order to help socioeconomically disadvantaged students, districts with high concentrations of "needy" students will receive correspondingly higher amounts of "targeted" funding, up to roughly $3,600 per student by 2020 for districts with large percentages of students eligible for subsidized meals, English-language learners, and students in foster care.
The department issued more guidance in August to help districts understand new reporting requirements, Ms. Gabel said. But the change highlights the gap that exists between what the state wants and what districts had been providing to the federal government. Some schools, she said, hadn't updated their count of FARMS-eligible students in more than a decade.
"The department has a responsibility to communicate with the field better during this transition," she said. "It has been a challenging transition at the local level."
A Knowledge Gap?
But some districts have reacted to the evolving environment with dismay. Their accounts of the new requirements, and what the department says, differ in crucial ways.
For example, Edgar Zazueta, the chief of government affairs for Los Angeles Unified district, where 71 percent of students are FARMS-eligible, said his system was caught completely off-guard when informed that the district could no longer use a process known as direct certification to identify FARMS-eligible students at Provision 2 schools. These schools have at least 80 percent of students eligible for subsidized meals, and only have to update their percentage of those eligible students every four years.
Under U.S. Department of Agriculture regulations, direct certification allows schools to match students' enrollment information with families who participate in federal benefits programs, such as the Supplemental Nutrition Assistance Program, or SNAP. This allows districts to quickly gather students' subsidized-meal data without duplicating the efforts of welfare offices. About 380,000 students attend Provision 2 schools in the Los Angeles district.
The demand for gathering the information family by family was extremely problematic for Los Angeles not only because of the district's size, but the number of families where there are undocumented immigrants, low levels of English proficiency, and an unfamiliarity with such paperwork, Mr. Zazueta said.
"It's not just an urban issue. Any place where you have high concentrations of poverty, I think this is going to be a legitimate issue," Mr. Zazueta said.
But Ms. Gabel said that to her knowledge, the department never removed the option of direct certification for determining FARMS eligibility at those schools. In fact, she noted that it's a more efficient process than gathering information directly from families. (Mr. Zazueta cited as his source the School Services of California, an information and advocacy service for districts.)
There was also a major concern about time. Ruth Quinto, the chief financial officer for the Fresno Unified district, which has 79 Provision 2 schools enrolling 55,000 students out of about 75,000 students total, said that initially, this new data on a student-by-student basis was due to the state Oct. 2. This was an unrealistic time frame that revealed problems with how the state funding formula was actually being applied to districts.
"Frankly, there are so many aspects of the LCFF that are yet to be determined," Ms. Quinto said.
Yet again, Ms. Gabel said that district officials misunderstood the actual timeline. The individual-level FARMS data is actually due on Dec. 13, 2013, she said. In addition, the amendment window in which districts can subsequently correct that kind of data in the state system has been extended from Feb. 7 to March 21, 2014.
Greater Urgency
Some California districts, she said, are used to collecting this kind of individual data every year. The department is urging legislators and the governor's office to ensure that districts are held harmless for any data collection challenges that occur in the 2013-14 school year and in the future.
Ms. Quinto said that without pressure from districts, the state would not have backtracked on those issues, but Ms. Gabel attributed the districts' reactions to misunderstandings that have been clarified.
Fresno has plans in place to try to reach families whose students' FARMS eligibility isn't captured by direct certification, she said, but the new funding system makes it more likely the district could miss out on per-pupil funding that it's entitled to if some of those families are unresponsive.
In the 2011-12 school year, 86 percent of California students deemed FARMS-eligible were identified through direct certification, according to a Mathematica report published in 2012. But counting every student as eligible is now crucially important, given the state funding formula's emphasis on low-income students.
"Now I really need to identify all of those families," Ms. Quinto said.
Lingering Uncertainty
Even the forms for families not participating in direct certification have caused concerns. The form the state provided to districts to obtain information from those households was only an initial suggestion, Ms. Gabel said.
"They need a resource right now," she said of districts.
In Ms. Quinto's view, however, the suggested form is intimidating to some parents. She said the form provided for districts to use seeks adults' Social Security information. The department said it is working on finalized forms that in fact don't require that information—the only key information required would be the household's size, gross household income, basic demographic information on a student, and a parent or guardian's signature.
Fresno has developed its own form to better fit its community, Ms. Quinto said, but the district isn't sure if the state will approve its use.
State support for districts during the first two years of major changes in data requirements is crucial, said Ms. McMahon from the Data Quality Campaign. This individualized data, in turn, is important because in the long run, she noted, state officials and the public will want to know if the state funding formula is living up to the predictions from supporters: "There also needs to be a better understanding: Is it working? Is it helping?"
Vol. 33, Issue 06, Pages 1,25
Source: Education Week
Risk of Diabetes Greater in Minorities
If you are a minority, you are more likely to develop diabetes than whites. What about the multiracial population? If it matters to track the medical data in people who are of one race, wouldn't it make a difference for multiracial people?  The following statistics represent the incidence of diabetes among minorities in the United States for 2002:
Non-Hispanic blacks: 11.4% of all non-Hispanic blacks aged 20 or over have diabetes. African Americans are 1.6 times as likely to develop diabetes as whites of similar age.

Hispanic Americans: 8.2% of all Hispanic Americans aged 20 or over have diabetes. Hispanics are 1.5 times more likely to have diabetes than whites of similar age, and Mexican-Americans are over twice as likely to develop diabetes as whites.

Native Americans and Alaska natives: 14.9% of American Indians and Alaskan natives aged 20 or over who receive care from Indian Health Service have diabetes. It is most common in Native Americans from the Southeast region of the United States(27.8%) and southern Arizona (27.8%). American Indians and Alaska natives are 2.3 times likely to have diabetes as whites of similar age.
Asian Americans, Native Hawaiian and Pacific Islanders: Native Hawaiians, Japanese and Filipino residents of Hawaii aged 20 years or older were two times more likely to be diagnosed with diabetes than white residents of Hawaii of a similar age.