Accurate 2020 Census count facing obstacles
LOS ANGELES — Participation in the 2020 Census will play a critical role in guiding the distribution of billions of dollars in annual federal spendingome community leaders are acting now to encourage as many people as possible to take part, because budget limits and modernization efforts may create problems for respondents as well as information collectors in 2020.
"I am, personally, worried that there's not going to be enough dollars for the partnership, multilingual media and outreach that needs to be done for our hard-to-count communities," California Census Coordinator and chair for the committee advising the Census Bureau on race and ethnicity, Ditas Kitague, told the INQUIRER.net following a panel discussion in Los Angeles hosted by New America Media on Friday, October 6.
Privacy worries
Aside from language barriers, Kitague shared anecdotal reports of growing privacy concerns fueling apprehensions about census participation. Ironically, she noted that some people freely divulge more about themselves via social media than they would on a census form.
In light of the executive branch's hardline stance on immigration, immigrant communities may be especially hesitant to hand personal information over to the government, according to Stewart Kwoh, president and executive director of the nonprofit Asian Americans Advancing Justice – Los Angeles (AAAJ-LA),
"A number of immigrants, particularly undocumented ones, really are afraid of government, so to have them fill out census information is not easy," said Kwoh during a phone call with the INQUIRER on Thursday, October 12. "I think r community leaders and legal experts need to provide confidence and vital information."
Data can't be used vs. respondents
Kwoh and Kitague pointed out that federal law prohibits private data collected by the Census Bureau from being published or used in legal proceedings against respondents. Kwoh added that groups like AAAJ-LA would be prepared to challenge any unfair use of census information against immigrant communities.
Census-based data derived from people's responses will be used to direct several hundred billion dollars in federal spending.
"It affects the schools, hospitals, the road repairs that you get," said Kitague. "These are real impacts on your community."
The George Washington Institute of Public Policy (GWIPP) reports that in 2015, the distribution of nearly $312 billion to Medicaid and over $64 billion to Medicare relied on census-derived data.
Decisions based on census information also guided the allocation and use of almost $13 billion in Title I education grants, $11 billion in special education programs and $8 billion in funding for Head Start programs for children under 5.
Key in redistricting
Census data are also essential to the redistricting process, which decides how many congressional seats each state gets.
An accurate snapshot of the American population may be especially valuable in the face of shifting national demographics.
The Pew Research Center (PRC) reports that the Asian American and Pacific Islander population grew by 72% between 2000 and 2015, exhibiting the highest growth rate among major ethnic groups in the country.
Meanwhile, Latino communities have been growing steadily for several decades and are projected to make up 24% of the U.S. population by 2065.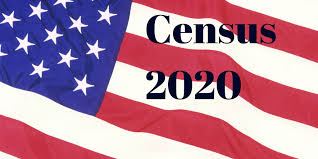 In addition, the PRC predicts that the working-age population in the United States would shrink without future immigration.

Far-reaching ramifications
If those changes remain consistent in 2020 Census data, it could have far reaching ramifications for immigrant communities, according to Kitague and others conducting outreach for census participation.
"If we do get an accurate count, it will probably show that the AAPI community is growing," said Kitague.  "Not getting the AAPI community to respond accurately [means] we can lose political representation."
People working to promote an accurate census are cautiously optimistic that they will be able to overcome a number of obstacles. However, the U.S. Census Bureau (USCB) is confronted by cost constraints, uncertainties surrounding untested tools and a leadership vacuum at the top of the organization as it prepares for 2020.

Cost worries
On Thursday, October 12, U.S. Commerce Secretary Wilbur Ross reportedly told members of the U.S. House Committee on Oversight and Government Reform that the Census would cost $15 billion, 25 percent more than what had been initially predicted by the USCB. He asked Congress for an additional $3.3 billion in "urgently needed" funding.
Budget restrictions have already delayed testing for paperless collection methods and other updates intended to save the Bureau money and reach more people.
Meanwhile, in California, preparations for census support operations are lagging behind a state recommended timeline, according to the Manager of Political Voice for the advocacy group Advancement Project California (APCA), Dr. John Dobard. However, he said that outreach efforts are in better shape now than they had been leading up to the 2000 and 2010 census.
"Compared to what's been done in the past, the state is early. But, based on the recommended timeline from the California Complete Count Committee in 2010, the state is behind," said Dobard on Friday, October 6. "We're not where we ideally should be, but there is still time to do things right."
Cleopatra Coleman
Cleopatra Coleman is a multiracial Australian actress born in Wentworth Falls, Sydney. Cleopatra now lives in Los Angeles. She is best known for her work in Step Up Revolution and The Last Man on Earth. She will now be seen in Showtime's new show White Famous. Her father is Australian and has Scottish ancestry. Her mother is Jamaican. Coleman identifies her race as "both" rather than "either/or". She states in a Bustle interview "I am not white, I am not black, I'm right in the middle, and so some people don't understand that concept. And so you come to America, if you're half black in America that means you're black to most people, but that doesn't really play anywhere else," Coleman says. "I live in a place where it can be quite lonely, but it also is my own place and there's a load of other biracial people out there that are just like me and that's where we lie." Coleman doesn't chose roles as an actress by race or gender. She prefers roles that don't define race or gender. "You can be sexy and funny, you can be feminine and strong," she says. "It's fluid, there are no rules, and that's what I want to see more of and that's what I try to embody in my life."
Makensie Shay McDaniel
Project RACE Teens Co-President
Photo Credit: Zombie.com
Genes for Skin Color Rebut Dated Notions of Race, Researchers Say
For centuries, skin color has held powerful social meaning — a defining characteristic of race, and a starting point for racism.
"If you ask somebody on the street, 'What are the main differences between races?,' they're going to say skin color," said Sarah A. Tishkoff, a geneticist at the University of Pennsylvania.
On Thursday, Dr. Tishkoff and her colleagues showed this to be a profound error. In the journal Science, the researchers published the first large-scale study of the genetics of skin color in Africans.
The researchers pinpointed eight genetic variants in four narrow regions of the human genome that strongly influence pigmentation — some making skin darker, and others making it lighter.
These genes are shared across the globe, it turns out; one of them, for example, lightens skin in both Europeans and hunter-gatherers in Botswana. The gene variants were present in humanity's distant ancestors, even before our species evolved in Africa 300,000 years ago.
Humans develop color much as other mammals do. Special cells in the skin contain pouches, called melanosomes, packed with pigment molecules. The more pigment, the darker the skin.
Skin color also varies with the kind of pigments: Melanosomes may contain mixtures of a brown-black called eumelanin and a yellow-red called pheomelanin.
To find the genes that help produce pigments, scientists began by studying people of European ancestry and found that mutations to a gene called SLC24A5 caused cells to make less pigment, leading to paler skin. Unsurprisingly, almost all Europeans have this variant
"We knew quite a lot about why people have pale skin if they had European ancestry," said Nicholas G. Crawford, a postdoctoral researcher at the University of Pennsylvania and a co-author of the new study. "But there was very little known about why people have dark skin."
Since the early 2000s, Dr. Tishkoff has studied genes in Africa, discovering variants important to everything from resistance to malaria to height.
African populations vary tremendously in skin color, and Dr. Tishkoff reasoned that powerful genetic variants must be responsible.
Studying 1,570 people in Ethiopia, Tanzania and Botswana, she and her colleagues discovered a set of genetic variants that account for 29 percent of the variation in skin color. (The remaining variation seems tied to genes yet to be discovered.)
One variant, MFSD12, was particularly mysterious: No one knew what it did anywhere in the body. To investigate its function, the researchers altered the gene in reddish lab mice. Giving them the variant found in darker-skinned Africans turned the mice gray.
As it turned out, MFSD12 can affect the production of brown-black eumelanin, producing a darker skin color.
The eight gene variants that Dr. Tishkoff and her colleagues discovered in Africans turned out to be present in many populations outside the continent. By comparing the DNA of these people, the researchers were able to estimate how long ago the genes appeared.
They turned out to be immensely old. A variant for light skin — found in both Europeans and the San hunter-gatherers of Botswana — arose roughly 900,000 years ago, for example.
Even before there were Homo sapiens, then, our distant forebears had a mix of genes for light and dark skin. Some populations may have been dark-skinned and others light-skinned; or maybe they were all the same color, produced by a blend of variants.
These hominins inherited the same combination of variants determining skin color, Dr. Tishkoff and her colleagues also discovered. It's possible that some populations of Neanderthals, too, were light-skinned, and others dark-skinned.
Living humans come packaged in a wide range of hues — from pale and freckly in Ireland to dark brown in southern India, Australia and New Guinea. Researchers have argued that these varying colors evolved partly in response to sunlight.
The idea is that people who live with intense ultraviolet light benefited from dark color, pigments that shielded important molecules in their skin. In places with less sunlight, people needed lighter skin, because they were able to absorb more sunlight to make vitamin D.
The new genetic evidence supports this explanation, but adds unexpected complexity. The dark-skinned people of southern India, Australia and New Guinea, for example, did not independently evolve their color simply because evolution favored it.
They inherited the ancestral dark variants Dr. Tishkoff's team found in Africans. "They had to be introduced from an African population," said Dr. Tishkoff.
Yet the same is true for some genes that produce light skin in Asia and Europe. They also originated in Africa and were carried from the continent by migrants.
As Africans moved into Europe and Asia, they interbred with Neanderthals on several occasions. Last week, Michael Dannemann and Janet Kelso of the Max Planck Institute for Evolutionary Anthropology in Germany reported that people in Britain still carry a number of Neanderthal variants that color skin.
Some of the newly discovered genes appeared relatively recently in our evolution.
The pale-skin variant of SLC24A5 that's overwhelmingly common in Europe, for example, is a recent addition to the genome, arising just 29,000 years ago, according to the new study. It became widespread only in the past few thousand years.
Dr. Tishkoff and her colleagues found it frequently not just in Europe, but also in some populations of lighter-skinned Africans in East Africa and Tanzania. Studies of ancient DNA recently discovered in Africa point to an explanation.
Several thousand years ago, it seems, a migration of early Near Eastern farmers swept into East Africa. Over many generations of interbreeding, the pale variant of SLC24A5 became common in some African populations.
In all, the new study provides "a deeper appreciation of the genetic palette that has been mixed and matched through evolution," said Nina Jablonski, an expert on skin color at Pennsylvania State University.
Source: The New York Times
North and Saint West
Celebrities Kim Kardashian and Kanye West are the parents of two multiracial children and soon to be three. Kim and Kanye married in May of 2014. North West was born in June of 2013 and their son Saint West was born two years later in December of 2015. They are now expecting their third child via surrogate. Kim began considering a surrogate after doctors told her it would be too risky for her to get pregnant again. Kim and Kanye are raising their children to be aware of their biracial identity. Kim's Kardashian's father is Armenian and her mother English, Scottish, Irish, German, and Dutch. Kanye West is African American. In the September issue of Interview Magazine Kim said "Kanye always has his family around and people who look like my daughter-that's important to me. She's obsessed with curly hair, and if she finds someone who has the same hair, she runs to them and is like, "You have curly hair like me?' And we get to talk about it. We also talk about it with my niece Penelope, because she and North look really different, but they're best friends and they're together all the time." Kim also stated "We want to raise our kids to be really aware. I think that's all you can do. The more you talk about things and keep them out in the open, the more they won't be taboo, kids are really so open. They say anything. So if you educate them, then they feel empowered."
Makensie Shay McDaniel
Project RACE Teens Co-President
Photo Credit: kimkardashian instagram
Famous Friday: Peyton Elizabeth Lee
13 year old Peyton Elizabeth Lee is the star of the Disney Channel's hit show Andi Mack, the number one TV series to date in 2017 among 6 to 14 year old girls. Peyton is the daughter of Chinese actor Andrew Tinpo Lee and Irish-Italian psychologist Jennifer Dormer Lee. Before landing this role she had danced professionally and acted in commercials.
When asked about her racial identity, Peyton said, "I would say that it definitely makes me stand apart from the crowd. I wouldn't say that it's really changed anything dramatically. Yes, when we see families from my dad's side it's different experience than seeing people from my mom's side. But being mixed-race has definitely had no big effect on my life really."

She has also explained that she never felt pressured to pick one part of her identity. "I've always just been half," she said.playing a multiracial character.
Peyton plays a multiracial character on her show, but when the show was being cast. Peyton's audition performance convinced showrunners to cast a multiracial family similar to Lee's Chinese and white heritage.
"They weren't looking for an Asian American girl," she explained. "They were just looking for a girl. So when I went to the audition there were people of all different races, white, everybody was there. So once I was cast, then the family became Asian American. That was never the first idea."
Peyton feels lucky to be a role model for kids. "I always had my Disney Channel role models," she said. "Wizards of Waverly Place was my favorite show of all time. I just remember looking up to Selena Gomez, and its crazy that I might be that sort of person for somebody else."
"We've had a lot of people say how relatable it (the show)is to them, and that's really the ultimate goal for me, at least — it's that people all around the world see that they aren't different and they're not alone," said Peyton.
And rumor has it that she is dating her co-star Asher Angel in real life!
-Karson Baldwin, Project RACE Teens Co-President
This was reported in #MixedRace Daily on September 28, 2017:
www­.attn­.com – In 2015, the Pew Research Center reported an estimated 60 percent of Americans were proud to have a multiracial background.
It is entirely untrue. We do not know why #MixedRace Daily continues to mislead the multiracial community. The study done in 2015 by the Pew Research Center only studied 1,555 multiracial people. They did not study all Americans and therefore, the statement is untrue. Sixty percent of Americans are not multiracial. Therefore, the statement is grossly misleading. We have repeatedly proven the #MixedRace Daily information to be false and misleading.
Please be careful where you get your information about the multiracial community.
An Interracial Marriage: Seeing life through the eyes of the other
by Guest Contributor Michael Dobson
It's hard to write about your spouse or your marriage, but easy to write about love. When writing about both, it's a story of humanity, of our world and the lens through which we see and experience our journeys.
Nearly 20 years ago I called my eldest daughter Mia and told her that her dad was about to do something radical, that I was about to marry a white women. She was happy for me. There were few interracial marriages then. When we married In Leon County those 20 years ago, to some, we were pioneers of some sort. We were radical   "cool"… the interracial couple, not just living together, but married and raising a family. With the Tallahassee community being more  "liberal" than some others,   we never thought of any backlash.
For us, the issue of race was never a  concern. That's not how we were reared.  My wife and I are children of the 1960s , but by living in completely different worlds, we saw those years through starkly different lenses.  She was reared in the white suburbs of Chicago, while my early years were mostly in Jim Crow era Florida, with annual sabbaticals to Elizabeth New Jersey.. only to keep returning to Florida. We both saw the 1960's riots on TV, when  Watts and Detroit burned. Being black and white then, meant living in completely different worlds. We saw America come of age with the assassinations of JFK and  Bobby Kennedy,  and of   Dr. Martin Luther King Jr.   We viewed, from different racial camps, America's struggle to reform itself  after the passage of the civil rights act.
In the intervening years, we've all seen race relations harden and change for the worst. At the same time, paradoxically,  we've  seen the number of interracial families quadruple along with a spike in  interracial dating, paralleling the changing attitudes about sexual orientation. We have also witnessed an uptick in  interracial and multiracial couples  in film and on television.  In the early days of our marriage, whenever my wife and I left our safe enclave of Tallahassee to travel the back roads, we'd invariably find ourselves at a restaurant or store…. whereby someone may look at us sort of askance, or stare just a little too long. At store checkout counters in Tallahassee, we often had to correct the cashier to advise them that we were together.. apparently, not an assumption easily  made in those days. That's changed. But, there are a few actions by others toward us, which still elicit some pain, once remembered.
Despite having to withstand occasional displays of bigotry, my wife and I are  ordinary people in an ordinary marriage.  When my wife is upset with me, which may be today, it is never about race. Our marriage is like any other. Ordinary.  It requires constant work, is dependent upon patience, commitment, love, understanding and forgiveness.
What I can say is this:  The experience of walking through life with the women I married and  love (through good and bad times), who just so happens to have a different pigmentation than I, has provided a view of our  humanity not shared by many. It's  a unique gift. As a black man, I get to see the world through the eyes of my wife.. a white women. I get to understand her and those of similar backgrounds whose family's journeyed to America from Ireland, and their struggles to get their footing in the Midwest; me know their family  tragedies, their loss, heartbreak, grief and celebration;  the loss of dear relatives over time ( cousins, aunts and uncles), and  knowing the tapestry of her life.. her white life in America. Through her eyes, I get to better  know the struggle for equality for white women, just as I also know of the   struggles faced by my mother and the other strong  black women in my life, of  their humiliations, the  physical brutality overcame from their oppressor and the accompanying bondage,  and their dreams for their sons and daughters.  I got to see my wife fiercely protect our children from the rare teacher who practiced their own version of bigotry and racism ..not quite feeling this whole interracial thing. Through my eyes, she knows that  Dr. Benjamin E Mays is correct when he said "He who starts behind in the  great race of life must forever remain behind, or run faster than the man in front" meaning a black man has to work twice as hard to make the same dollar.  Through my eyes she saw the way society sometimes reacted to my skin color, that  black men are indeed treated differently than their white counterpart.
Through each other's eyes, we understand the world and people better.  What we have been privileged to see through each other's eyes, while warring  communities  struggle on the issue of race,  is that God does not have a favorite, that trials and tribulations are visited on the comfortable as well as the afflicted,  that people are good, that they have great hearts , that everyone has a story and a worry… that we are the walking wounded..  a part of our shared humanity. Through each other's eyes, we've learned that our hearts and what breaks them does not change based on race or religion. We've learned that we endure each day with bright sunny smiles, with exclamation points on Facebook … i.e.  "Congrats", with a "Awesome",  or  an simple "Great" when asked how are you, even while some  are dying inside. We've learned that tragedy strikes us all and with the same intensity of grief regardless of race. Through my wife's eyes and the experiences shared with the blending of our extended families; we have learned that regardless of race ethnicity, culture or sexual preference, we all want the same things out of life and care about the same things. Together, we've seen that irrespective of race, we all love our children, wanting them to have opportunities that escaped us; we want them to be healthy,  all have personal freedom to pursue our dreams,  have health care, a job that pays a living rage; we all  want a place to live, respect, food to eat.. just the basics, and to have those we love out of harms way.
Through each other's eyes, we see our sameness. Through each others eyes,  we see the unfathomable ridiculousness of bigotry and racism; we see it for what it is.. its fear.  We know that what passes as racial indifference or bigotry is not based on any thing rational, but instead fear .. fear of what is different. Seeing life through each others eyes, we are more humane, and forever have our hearts and our minds open to live in wonder, not fear. Through each others eyes, our love and respect for all things in us and things that are different, is strengthened.
Michael Dobson, is a long time Tallahassee based governmental relations professional and columnist; President/CEO of Dobson, Craig and Associates (aka Dobson and Associates), and renewable energy policy leader as founder of Florida Renewable Energy Producers Association. Can be reached at michael@michaeldobson.org or Michael@dobsonandcraig.com
This article first appeared in the Tallahassee Democrat and USA Today. Michael Dobson has given Project RACE his permission to reprint the original essay.
Biracial Boy and Alleged Hanging in Hate Crime in New Hampshire
Please read the story below. It is time to call on the Southern Poverty Law Center (SPLC) to look into and take action in this case. They are supposed to represent Americans in hate crimes in any state. This is a hate crime. Many, many people have been giving the SPLC money to help fight these kinds of crimes. Please make them do their job. –Susan Graham for Project RACE.
Police in Claremont, New Hampshire are investigating the alleged hanging of a biracial boy on August 28.
"So my son is being flown to Dartmouth after a 14 year old kid decided to hang him from a tree," Cassandra Merlin wrote in a now-deleted Facebook post. "I don't care if this was a so called accident or not. My son almost died because of little shit teenage kids." She said her son is okay, and included several pictures of the boy's neck.
The child's uncle Lyrik Merlin wrote about it that same day, sharing one of the same images.
"My nephew was hung from a tree by a 14yr old who claims 'it was an accident,'" he wrote. "I don't care what kind of excuse this teenager has but you DO NOT play with somebody's life."
He followed up with another Aug 29 post.
"You know what is the most sick part about what happened to my nephew?" he wrote. "My first thought was that somebody did something to him because he's biracial."
The 8-year-old's grandmother Lorrie Slattery told the Valley News, who first reported the incident, that alleged victim was playing with teenagers, who then started calling him racial slurs and throwing rocks and sticks at his legs. This progressed to the alleged hanging.
Don't expect to learn much more about this case, however. Pretty much everyone involved is a juvenile, so cops won't release details.
Claremont Police Chief Mark Chase told NH1 that he was prohibited from confirming any details about the case. He could not say if the incident was racially motivated. When it comes to juvenile cases, the focus is on rehabilitating perpetrators, not punishing them as in the adult criminal system.
The town of Claremeont, N.H., has 13,000 residents and is 96 percent white, 0.6 percent African American and 1.8 percent biracial, according to the 2010 census.
"These people need to be protected," he said.
More news coverage at http://nypost.com/2017/09/11/teens-taunted-biracial-boy-hung-him-from-rope-family/
Rapper Logic
Sir Robert Bryson Hall II is now known by his stage name Logic. Logic is a twenty seven year old American rapper, singer, song writer, and record producer.  He grew up in poverty in suburban Maryland and was raised by his black father who was addicted to drugs and his white mother who threw racial slurs around. Logic was the youngest of eight children and according to him; he was the sibling that looked most white. His title track Everybody confronts the identity challenges that he experienced growing up. Logic also promotes racial equality, while interweaving his personal encounters with racism. He was often called "cracker" or "white boy" growing up. "People are so ignorant, and they'll be like, "oh he's white or he's this,' and so they'll judge my music based on my ethnicity", Logic said. "But if you're gunna judge my music based on my ethnicity, which is really ignorant in the first place, then compare me to Drake, compare me to J. Cole, who both have white mothers and black fathers. It goes on and on, but at the end of the day it's not about that, it's about the music, and music knows no color." Logic overcame homelessness by working multiple jobs and supporting himself for several years. He was able to find his identity through music.
Makensie Shay McDaniel
Project RACE Teens President
Photo Credit: Rolling Stones.com
Book Review
New People by Danzy Senna
New People is about a multiracial woman named Maria. These are some of the terms she uses for multiracial people:
Miscellaneous People
Mulatto (her favorite word, which means little mule) and Mulatta
Multiracial
Biracial
The "N" Word
Odd, twisted girls
Racially nebulous
Quadroon
Negro
Born again black people
Butterscotch
Mestizo Abandoner
Mixed
"Everything" and
my least favorite, "Mutt."
She also says things like, "Being black and looking white was enough of a freak show" and "He was embracing his black identity." Apparently, biracial people can absolutely not embrace their white identity. So passing for black is fine; passing for white is not.
It's as if the author, Danzy Senna, had plugged biracial into every thesaurus she could find and then used the words over and over ad nauseam. Maria measures everything and everyone by race and wouldn't you know she is engaged to a biracial man, but falls for a black poet. I suppose that's the premise of the book. By the way, the term New People was not invented by Senna. It was also a magazine that was started in the 1980s by Yvette Walker-Hollis.
I realize that a lot of readers think this book is quite funny. A review in Essence magazine thinks it's hysterical. There is that. I also watched a new "comedy" on Netflix last week with a biracial character. Many "jokes" were made at his expense because he was biracial. His mother repeats several times that she hopes for "butterscotch babies." Why is it suddenly OK to make jokes about the multiracial community?
When I read fiction, I ask myself about a quarter into the book if I care about the characters. In New People, I knew by page 14 that I didn't care what happened to these people. I re-check half way through and with this book, things only got worse. Other reviewers of Danzy Senna's works do not share my opinion. She and her book are being heavily promoted and praised. She is clearly the biracial darling of the moment. I read most books about multiracial people because of my work with Project RACE and the multiracial community. I can honestly say no person I have ever met—multiracial or otherwise—is preoccupied 100 percent of the time with race, like Maria. They are usually the people who scream, "There is no such thing as race because it's a social construct," but they are the same people who give you an entire host of words about the multiracial community. You may want to think about that for a moment.
To be fair, if you are looking for a book that presents an entire population as screwed up, also with no scientific basis, New People should fit into your life perfectly.
Susan Graham