JORDAN PEELE IS FIRST BIRACIAL SCREENWRITER TO WIN BEST ORIGINAL SCREENPLAY!
Jordan Peele won an Academy Award Sunday for the movie "Get Out." Some news outlets are calling him the first black  or African American to win, but he self-identifies as biracial. CNN has refused to use the terms "biracial" or "multiracial" to describe someone of more than one race. It's back to the one-drop rule for them. NPR and other broadcasters have acknowledged multiracial and biracial heritage. "Get Out" is a thriller film that centers around an interracial relationship. Congratulations to biracial Jordan Peele.
Photo Credit: pagesix.com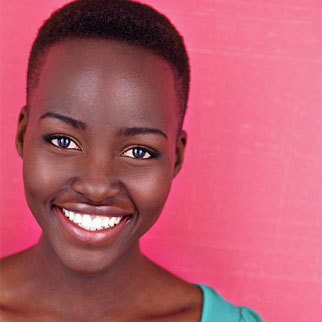 For cinema fanatics, last Sunday night was the biggest night of the year with the Oscars being held. Ellen Degeneres was absolutely hilarious in her opening monologue and throughout the rest of the show, especially when it came time to the world's best selfie: http://www.youtube.com/watch?v=uyRrkuzItSM.
The Academy Awards started off with a bang when they announced the first winner, the role of Best Supporting Actor; the winner was Jared Leto for his role in Dallas Buyers Club. The next big award to be announced was Best Supporting Actress, which was won by Lupita Nyong'o for her role in 12 Years a Slave. The really cool thing about Lupita is that even though she is from Kenya, she identifies herself as Mexican-Kenyan, which of course makes her multiracial. She was born in Mexico City to her parents Dorothy and Peter (who was a Kenyan Politician). The reason she was named Lupita is because it is custom in her mother's Mexican (Luo) culture to name the child after the events of the day. Lupita means a diminutive for our Lady Guadalupe. For the first three years of her life she lived in Mexico, but moved to Kenya, where she where she would live until her parents moved her back to Mexico when she was 16 to learn Spanish.
She made her acting debut when she was fourteen where she was Juliet in Romeo And Juliet. Obviously Lupita has come a long way since her first acting role, and I think it's a huge step for multiracial people. While I was watching the Oscars, I saw a lot of people tweeting about how great it was that a Kenyan girl won the award. But it really is amazing how she defines herself, or presents herself as Mexican-Kenyan. Ensuring herself that all of her is being shown, and not just what her physical features indicate.
If you haven't seen 12 Years a Slave (like me unfortunately) here is a short clip from the movie that shows how unbelievably talented Lupita is.  www.youtube.com/watch?v=OHOVSYK4c88
– Tommy McManus, President Project RACE Teens